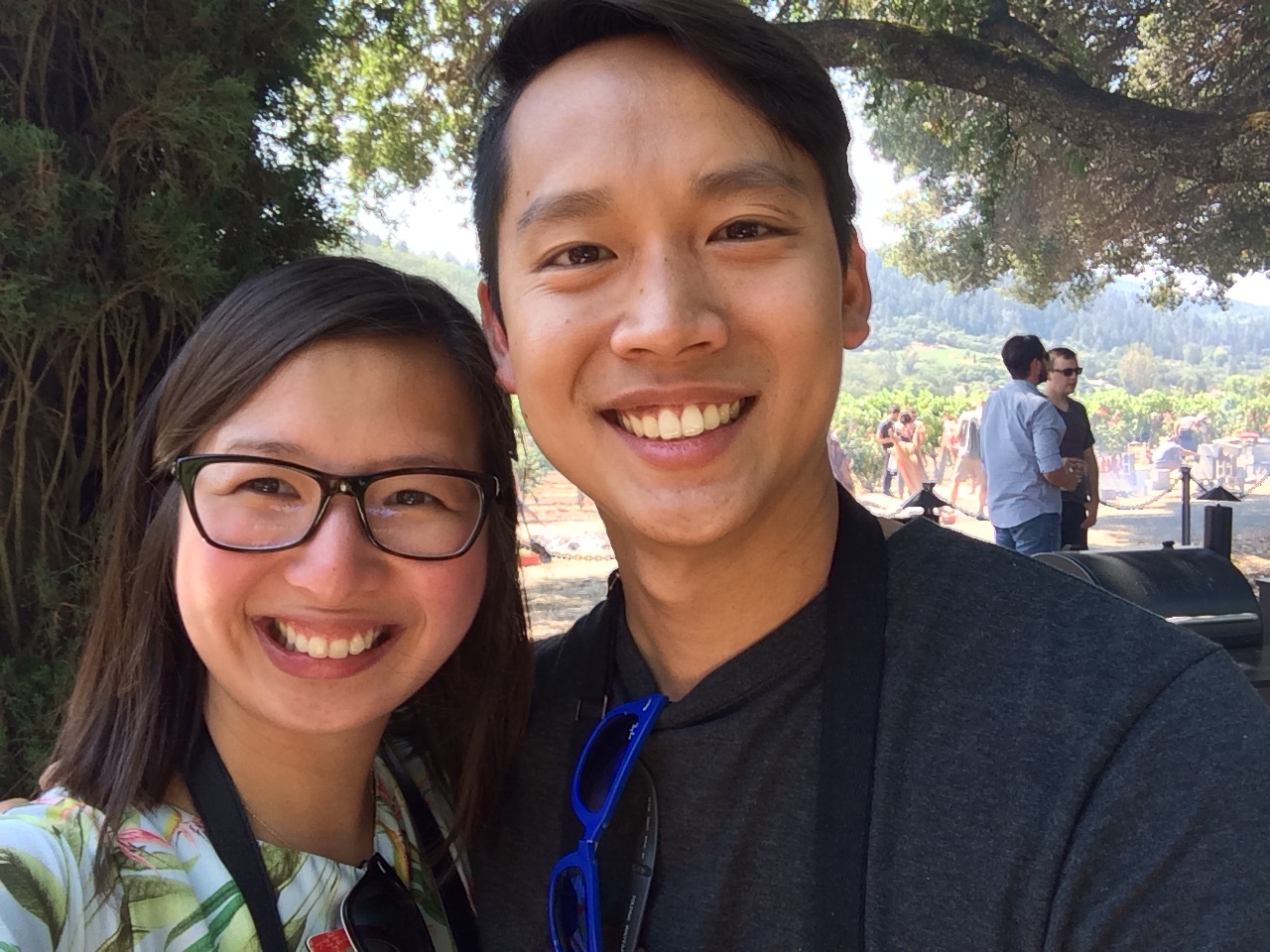 Growing up in bustling modern Manila, Chef Francis Ang was surrounded by a diverse culture of true fusion-style food, influenced in equal parts by Asian street foods, Western-style chains, and, of course, his family's home cooking. Indeed, the cuisine of the Filipino capital has historically been inspired by an a mix of Malay settlers, Chinese tradesman, Spanish and American colonialism, and, of course, Filipino traditions. With Chef Francis at the controls — watched closely by his team of wife Dian, and fellow visionaries Danica and other industry friends — the food that truly represents the eatery that is Pinoy Heritage will always be experimental, forward-thinking, and, above all, made with the freshest local ingredients.
Ang transplanted to San Francisco at the age of 19 where he attended the culinary program at City College of San Francisco. Once he graduated, he landed an internship at the Copenhagen Bakery in Burlingame and shortly after, found himself working at Gary Danko. Francis was lucky enough to be trained under Gary Danko himself and forged his career path even further.
Francis became the Executive Pastry Chef of the acclaimed Fifth Floor Restaurant where he received numerous accolades, including being named Food and Wine magazine's "People's Best Pastry Chef" for the West Coast, as well as, being nominated for Zagat's "30 Under 30" in San Francisco. He then became the Executive sous chef and Pastry Chef for Dirty Habit where he worked closely with Chef David Bazirgan. David collaborated closely with Ang where he then honed in on the vast dimensions of savory cuisine.
The Team
Cathy, Danica, Dian and Francis
Picnic on Third, Summer 2018
Pinoy Heritage's story begins in the Philippines in 2012, during the devastation of Typhoon Haiyan, where Chef Francis and Dian Ang were stranded after the storm wiped out countless homes and displaced thousands of families. Francis and Dian acted immediately, combining their culinary skills to feed the community using the limited resources and food available. Upon returning to San Francisco, Francis and Dian were determined to continue supporting the Philippines, and hosted a fundraiser at the Fifth Floor, showcasing an enticing Filipino menu. The success of this dinner planted the seed for what would eventually grow into the Pinoy Heritage project.
A few short years later, Francis, Dian and Danica set off on a culinary pilgrimage, spending six months traveling the different provinces of the Philippines to gain a deeper appreciation for the authentic techniques and ingredients of the various regional cuisines. Upon their return, Pinoy Heritage was established with a mission to exhibit the evolution and diversity of Filipino flavors -- all through the lens of local California produce. Ultimately, Pinoy Heritage strives to fuel Filipino food culture, introducing the world to an approachable and adventurous culinary experience, with firm roots in the traditions of the homeland.